Your LinkedIn profile picture is one of the most important aspects of your online presence. It's the first thing people see when they visit your profile, and it can make a big difference in how they perceive you.
In the past, the only way to get a professional looking headshot image for LinkedIn meant hiring a photographer and scheduling an in-person shoot. But now, there's a new option: virtual headshots.
Virtual headshots are self-shot headshot images that have been professionally retouched to look like a headshot taken by a photographer. They can be just as professional-looking as traditional headshots. In fact, there are a number of benefits to using virtual headshots for your LinkedIn profile picture instead of going for an in-person shoot with a photographer.
Here are just a few reasons why virtual headshots are perfect if all you need is a new LinkedIn profile image:
They're affordable. Virtual headshots are a cheaper option than booking an in-person session. For example, our Sole Trader package (which is an in-person shoot with James) starts from £150. Whereas a virtual headshot for a single person is just £75.
They're convenient. You can take your virtual headshot whenever and where ever you want, and you don't have to worry about scheduling a shoot. If you're in a hurry and can't wait for an in-person shoot, virtual headshots are for you.
They're easy to do. We send out a guide giving you some pointers on how to self-shoot your image, and then it's simply a case of uploading it to us via our website. Then you can sit back and relax while our award-winning retoucher does his magic!
They're professional-looking. For use on something like LinkedIn, it is difficult to tell the difference between an image taken by a professional photographer and a fully retouched virtual headshot.
If you're looking for a professional-looking LinkedIn profile picture that won't break the bank, or you're in a hurry, virtual headshots are a great option.
Click here to find out more about our virtual headshot service.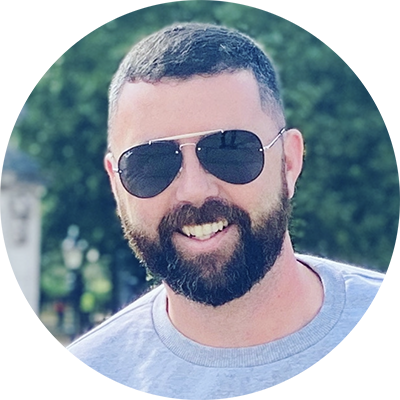 ABOUT THE PHOTOGRAPHER: James Kenny
Photographer & Founder of Headshot company
James is a multi award-winning photographer who has been commissioned to work in more than fifty countries since he started freelancing in 2001.
His client list includes some major names, such as Mercedes Benz, Audi, BBC, NHS, Tesco, Shell, Kier, Bovis Homes, Barclays, Nationwide, Etihad, Emirates and Gulf Air.
In 2016 James set up Headshot Company with a view to providing high quality commercial level portraits and headshots to smaller companies and actors. 
James lives in Thrapston, Northamptonshire, with his wife, two sons and cockapoo.