In today's competitive business world, it is more important than ever for businesses to find ways to engage their employees. One way to do this is to provide them with our Employee Engagement Headshot Experiences.
Headshots are a great way for employees to make a good first impression, both on their colleagues and on potential clients. They can also help to boost employee confidence and morale.
Here are some of the benefits of headshot sessions for employee engagement:
They help employees feel valued. When a company provides employees with professional headshots, it shows that they are valued members of the team. This can boost their confidence and morale, which can lead to increased productivity.
They help employees connect with each other. Headshots can be used on your company website, Slack, and social media pages. This can help employees to connect with each other and feel like they are part of a team.
They help employees represent the company well. When employees use their professional headshots on business cards, LinkedIn profiles, and other marketing materials, they are representing the company well. This can help to build the company's brand and reputation.
They are a low-cost way to boost engagement. Headshot sessions are a relatively inexpensive way to boost employee engagement. This makes them a good option for businesses of all sizes.
If you are looking for ways to boost employee engagement, consider our Employee Engagement Headshot Experiences. It is a small investment that can have a big impact.
Here are some additional tips for making the most of your headshot sessions:
Choose a photographer who is experienced in taking professional headshots for large numbers of poeple. This will ensure that you get consistent, high-quality photos that will make your employees look their best.
Give your employees a heads up about the headshot sessions. This will give them time to prepare and choose an outfit that they feel confident in.
Make sure the headshot sessions are fun and relaxed. This will help your employees to relax and be themselves in front of the camera.
Use the headshots in a variety of ways. You can use them on your company website, internal comms platfornms, social media pages, and even in marketing materials.
By following these tips, you can ensure that your headshot sessions are a success and that they help to boost employee engagement.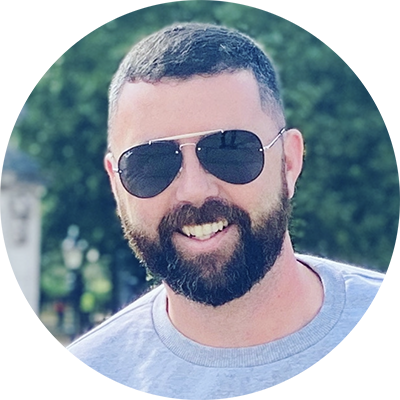 ABOUT THE PHOTOGRAPHER: James Kenny
Photographer & Founder of Headshot company
James is a multi award-winning photographer who has been commissioned to work in more than fifty countries since he started freelancing in 2001.
His client list includes some major names, such as Mercedes Benz, Audi, BBC, NHS, Tesco, Shell, Kier, Bovis Homes, Barclays, Nationwide, Etihad, Emirates and Gulf Air.
In 2016 James set up Headshot Company with a view to providing high quality commercial level portraits and headshots to smaller companies and actors. 
James lives in Thrapston, Northamptonshire, with his wife, two sons and cockapoo.