This is a question we are asked regularly… "How many pictures will I get from my headshot shoot?" Well, the answer is a little wishy-washy and you will notice in our packages that we do not list any set amount of images. The reason for this is that every shoot is a little different.
By far our best-selling headshot photography packages is our Sole Trader package. This is essentially a short headshot session with our photographer, James, for business people. Typically the shoot lasts around 30 minutes, and nine times out of ten we are shooting for an individuals LinkedIn profile or similar. The number one question we are asked by almost everyone who books this package is: "how many images will I get?"
We are quite unique in that all of our photography packages include all of your images. That's right, you get everything. However, there is a slight catch. We do provide all of your images, but we do not fully retouch all of them- the reason for this is that it takes quite a lot of time to properly retouch a headshot, so while we do send you everything, please note that these are RAW images, that have just had basic contrast and sharpness corrections. So… how many images should you expect from your headshot session?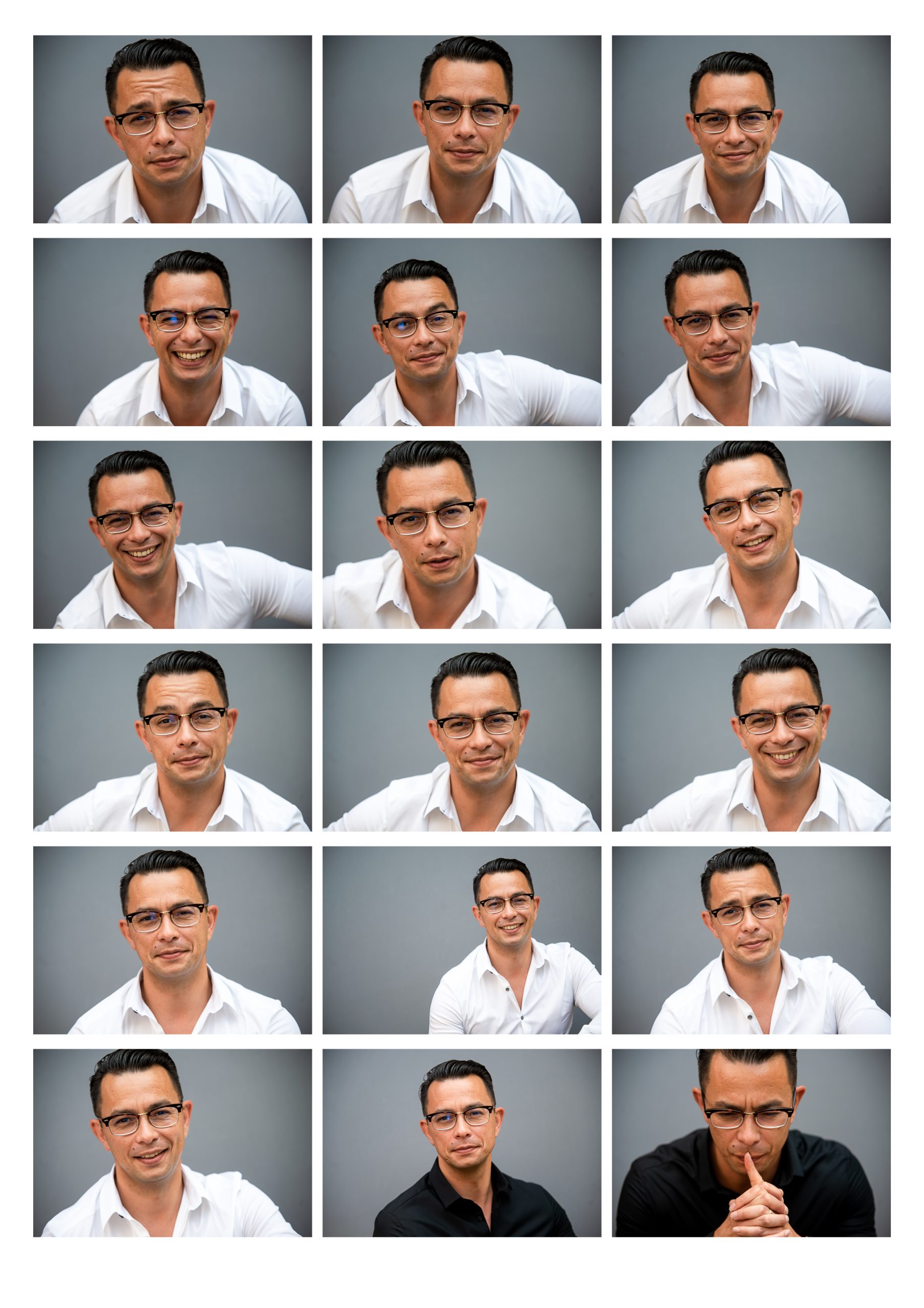 Typically, a 30 minute shoot will produce around 20-30 "keepers". However this can be much higher and it really depends a lot on the individual we are photographing. All of our headshot photography packages include two retouches of each person photographed. So when you are sent your RAW images, you can let us know which files you would like retouching and then we work on those.
While we appreciate that everyone likes to get as much as possible for their money, we do like to emphasise that we focus more on quality than quantity. We could quite easily rattle off 100+ images in a headshot session, but then we wouldn't be taking the time to direct you and ensure we are getting quality images.
Having said that, here are a few tips on how to get the most from your session:
1: Listen to your photographers direction
This is the number one piece of advice we would give to anyone having their headshot taken. A good headshot photographer will direct you and offer advice on how to get the most from your session. There are a few tips we give almost everyone we shoot, and these are mostly to help convey confidence and show off your best side. Many people have 'bad habits' in terms of expressions and poses. Don't be offended if we ask you to do something different.
2: Keep moving
A great way to get more images from your session is to move slightly in between shots. Offering your photographer slight differenced in head position, hand position and expression from shot-to-shot is a great way to ensure you get more images out of your shoot. This is harder than it sounds (it's what professional models do) and it requires confidence. Be brave!
3: Relax
We get it. Sitting in front of a camera is not something you are used to, but if you let the fear get to you it will show in your images. Our photographer is very good at putting people at ease, but try and do whatever you can before the shoot to relax. A good way to prepare for a headshot shoot is to sit in front of a mirror and practice a little. This might sound daft, but it will get you a bit more ready for the actual shoot and you will feel less nervous if you have taken the time to do this. Also, avoid too much coffee prior to the shoot!
4: Be rested
A good night's sleep the night before your headshot session is a must. If you feel tired, it will be harder to focus during your shoot and you won't look your best. A good night's sleep will also reduce the chance of you waking up with dark circles around your eyes- not something you want on the day of your shoot. 
5: Have fun
Once the shoot arrives, try and enjoy yourself! This isn't something that happens every day, and you are in good hands. The more you go into this experience thinking of it as a good thing that you will enjoy- the more you will get out of it!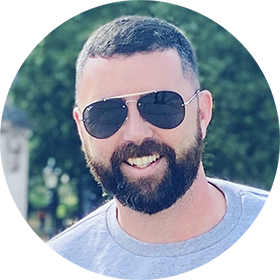 MEET THE PHOTOGRAPHER
James Kenny - Photographer & Founder of Headshot company
James is a multi award-winning photographer who has been commissioned to work in more than fifty countries since he started freelancing in 2001.
His client list includes some major names, such as Mercedes Benz, Audi, BBC, NHS, Tesco, Shell, Kier, Bovis Homes, Barclays, Nationwide, Etihad, Emirates and Gulf Air.
James lives in Thrapston, Northamptonshire, with his wife, two sons and cockapoo called Cookie.