Headshots are an essential part of any professional's online presence. They can be used for social media profiles, websites and even personal branding. In the past, the only way to get professional headshots was to book an in-person session with a photographer. However, in recent years, virtual headshots have become increasingly popular.
So, which type of headshot is right for you? Here is a comparison of the two options:
In-Person Headshot Sessions
An in-person headshot session first of all has the obvious advantage of our photographer being there with you. James has over 20 years experience shooting headshots for business professionals and actors. While James personally developed the guide that is sent out to our virtual headshot customers, you really can't simulate the guidance and direction of a photographer with his experience. In addition to this, James uses professional lighting, cameras and backdrops for all his shoots. Here's a quick run down of the pros and cons of an in-person headshot photography session:
Pros:

You will have the photographer's undivided attention.
The photographer can control the lighting and background.
You can get feedback from the photographer on your poses and expressions.

Cons:

You will have to schedule the session at a time that works for both you and the photographer- this is complicated for large teams!
The session may take longer than a virtual session.
It can be more expensive than a virtual session.
Virtual Headshot Sessions
The biggest advantages for virtual headshot sessions is that they can be done in your own time- there is no scheduling to worry about at all. If you're in a hurry, they are the #1 option- turnaround is extremely quick, sometime even same-day. Virtual headshot sessions are perfect if you quickly need a professional looking headshot for your LinkedIn profile or CV. Let's take a look at some of the pros and cons of a virtual headshot:
Pros:

They are more convenient and can be done from anywhere.
They are usually less expensive than in-person headshot sessions.
You can get your headshots faster than with an in-person session.

Cons:

You may not have the same level of control over the lighting and background as you would in an in-person session.
You may not get as much feedback from the photographer on your poses and expressions.
It can be more difficult to get a natural look in a virtual session.
In case you were wondering… Here's a 'before and after' sample of a virtual headshot produced for our client Rapleys.
Ultimately, the best type of headshot session for you will depend on your individual needs and preferences. If you are looking for the highest possible quality headshots, have the budget and aren't in a huge hurry, then an in-person session is the way to go. However, if you are looking for a more convenient and affordable option, then a virtual headshot session may be a better fit.
Here are some additional tips for choosing between in-person and virtual headshot sessions:
Consider your budget. In-person headshot sessions are typically more expensive than virtual sessions. If you are on a tight budget, then a virtual session may be the better option for you.
Think about your time constraints. If you are short on time, then a virtual session may be the best way to get your headshots done quickly. However, if you have the time to schedule an in-person session, then you may be able to get better results.
Evaluate your needs. What are you using your headshots for? If you are using them for a job application, then you may want to go with an in-person session to ensure that you get the highest possible quality. However, if you are using your headshots for social media or personal branding, then a virtual session may be sufficient.
We hope that this article will help you decide on whether virtual headshots or an in-person headshot session is right for you- but as always, if you are unsure, please speak to us! You can use the live chat function at the bottom of this page (yes, that really is James down there saying hello!) or drop us a message via the contact us page. We're always happy to answer any questions!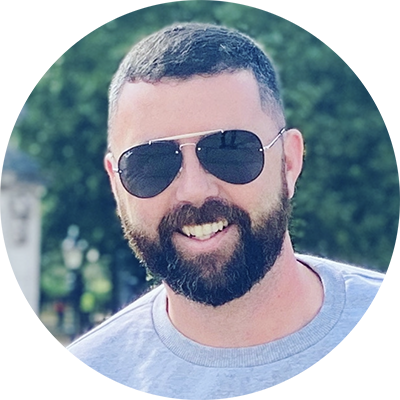 ABOUT THE PHOTOGRAPHER: James Kenny
Photographer & Founder of Headshot company
James is a multi award-winning photographer who has been commissioned to work in more than fifty countries since he started freelancing in 2001.
His client list includes some major names, such as Mercedes Benz, Audi, BBC, NHS, Tesco, Shell, Kier, Bovis Homes, Barclays, Nationwide, Etihad, Emirates and Gulf Air.
In 2016 James set up Headshot Company with a view to providing high quality commercial level portraits and headshots to smaller companies and actors. 
James lives in Thrapston, Northamptonshire, with his wife, two sons and cockapoo.