Corporate portraits and business headshot photography are our most requested services, and we are regularly out on the road in the offices of various companies shooting staff portraits and headshots for company websites, industry publications and social media articles. The number of people photographed varies wildly, and can be anything from one to over one hundred in a day!
This year has obviously been an enourmous challenge for everyone, including ourselves, but as the world slowly begins to move forward and back to a 'new normal' post-coronavirus, we have been looking at our processes and how we shoot up-close in an effort to adhere to social distancing guidelines, and ultimately do our bit to prevent the spread of Covid-19.
Since lockdown, we have begun to slowly get back out on location to our customers offices, as they begin to bring their workforces back in from working from home. So, how are we working differently, and continuing to deliver high quality images for our clients in a post-covid world?
Well, the good news is that corporate photography was already pretty much a non-contact sport. In fact, prior to the coronavirus outbreak, the only time at which our photographer, James, would come into direct contact with a client or their staff would be the introductory handshake.
Having said that, there still needs to be more consideration than pre-Covid given to how a business portrait shoot works. Here are our five things to consider if you are inviting a corporate photographer into your business, or you are a corporate photographer yourself.
1: Focal Length/Social Distance
Prior to the outbreak of Covid-19, not much thought was given to how close you should stand to someone. Granted, it'd be a bit weird if someone were to stand inches from your face during a conversation, but thankfully most people have a bit more awareness of others' personal space!
Thankfully, maintaining a safe distance during a corporate photoshoot isn't to much of a deal breaker. Our photographer uses a 70-200mm lens in almost every headshot and portrait photography session with our clients, which means a distance of over 2m between James and the person he is photographing is pretty usual.
"When shooting portraits or headshots, the focal length used is very important and I'm usually shooting in the 80-110mm range," explained James.
"This focal length requires around 3m of distance in most scenarios, so I suppose I've been social distancing anyway!"
The only occasion where James would have previously approached his subjects would have been to look at image previews on the back of the camera body, but thankfully this is easily overcome.
"When shooting portraits, direction and coaching are just as important as the lighting and camera being used. To aid with this, I will often show the subject preview images as we shoot- it makes it easier if someone can actually see what you're talking about if you're telling them they look too serious for example!"
To tackle this issue, James now shoots 'tethered' for every business portrait photography session, meaning that as he shoots, the preview images appear on a laptop screen, positioned near to his subject, just out of shot.
2: Hygiene
As we know, to prevent the spread of Covid further,hygiene is incredibly important, and this is something that has changed our approach to shoots quite a bit. At present, there hasn't been any formal guidance on whether or not a photographer should wear a face mask during a photoshoot. The approach we have taken with this is to leave it up to our clients.
James says, "I fully appreciate that everyone's feelings towards face-masks differ within the workplace, and this is why I just take a fluid approach to whether or not one is worn. I always carry a stock with me in my camera kit, along with sanitiser, so if the staff at a client's premises are wearing them, I will follow suit."
Between sittings, if a stool or posing table is being used, this will be sanitized using disposable wipes and anti-bacterial spray that our photographer will take away from site and dispose of.
Usually on a shoot, James will set up in a board room or large office for privacy so that when a subject is sitting for their portrait or headshot, they don't get an audience! "Since going back to shooting, we have had to reconsider this as the regular opening and closing of doors is obviously not going to help from a hygiene perspective," said James. It is now suggested that a room is used where the door can be left open, so that people coming and going to not need to touch the door handle.
3: Be Organised
When it comes to scheduling the order of who will be photographed and when, we have historically been pretty flexible. But with the guidance in place around helping to prevent the spread of the virus, we've had to become a little more structured. It's not uncommon for a bit of a queue to form as people 'jump the queue' to get their headshot out of the way, but we now request that our clients keep to the schedule.
"It's always logistically quite tricky to get everyone within a business to arrive for their headshot or portrait at a specific time. Meetings over run and calls take longer than expected. But we do now need to consider that everyone must maintain a distance of two meters and we also need the chance to sanitise the set between sittings. So we politely request that a schedule for the days shoot is put together in advance, and communicated to everyone who will be photographed," said James.
4: Direction/Posing
The Coronavirus pandemic has changed the way that many photographers work. In particular, portrait and headshot photographers are having to explore new ways to direct and coach their subjects during a shoot.
"The main change for me has been beginning to use a tripod," explains James. "I have always shot without one, as I found them restrictive, but having the camera placed on a tripod makes it easier for me to step to the side, often away from lighting that is between me and the subject, and explain to them any changes we need to make to their position. I need my hands free to do this most of the time, so the tripod has sort of become a must have bit of kit on a shoot!"
5: Have fun!
This is an important one. With all of the new guidelines and considerations the Coronavirus pandemic bought with it, it's easy to forget that a portrait or headshot session needs to be fun and relaxed.
"The world changed this year, for everyone, but if we are going to get back to 'normal' in any way, we need to implement changes by making them a part of our routine, and then put them to the back of our minds and continue to focus on what we do best," James added.
So there you have it, a few considerations when shooting corporate portraits for businesses in a post-Covid world. If you're looking for a photographer to shoot portraits for your company, get in touch. Or if you arrived at this article looking for some pointers as a photographer, feel free to ask any questions in the comments section below.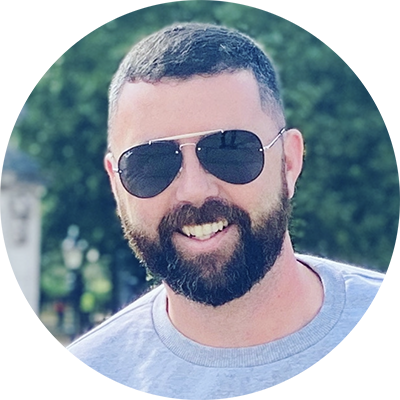 ABOUT THE PHOTOGRAPHER: James Kenny
Photographer & Founder of Headshot company
James is a multi award-winning photographer who has been commissioned to work in more than fifty countries since he started freelancing in 2001.
His client list includes some major names, such as Mercedes Benz, Audi, BBC, NHS, Tesco, Shell, Kier, Bovis Homes, Barclays, Nationwide, Etihad, Emirates and Gulf Air.
In 2016 James set up Headshot Company with a view to providing high quality commercial level portraits and headshots to smaller companies and actors. 
James lives in Thrapston, Northamptonshire, with his wife, two sons and cockapoo.